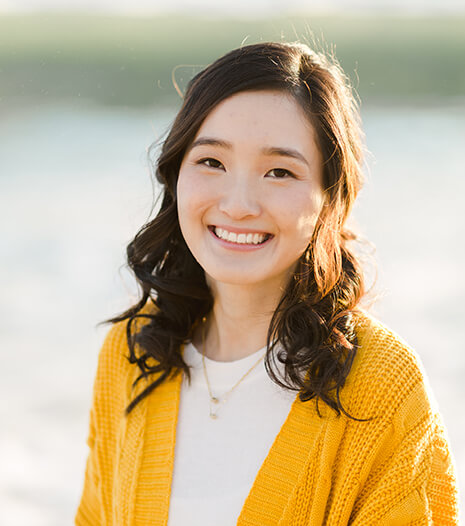 Linda Yoon, LCSW
Therapist & Founder of YCC
Not accepting new clients
Pronouns: She/They
Language: English
Fee: 200
Accepting New Clients: No
Populations:
Specialties:
Anxiety & Stress Management
Creatives & Highly Sensitive Person
Teen & Adult ADHD
Trauma & PTSD
Why Therapy?
Therapy is about YOU. Your needs, your motivation, and your desire to change. I'm here to guide and provide a safe space where you can slow down, gain insights to look inward to create the changes and growth you are looking for.
Many people begin therapy for many reasons — often because they are experiencing stress and anxiety from different places in their lives. Relationships get difficult, personal issues become too stuck, or new significant life transitions/events happen that are too difficult to manage…
And there are some who actually don't wait until the crisis hits home. They do preventative work– coming in wanting to create and live more fulfilling lives that are in line with their values and goals while they are not in crisis.
Regardless of reasons or problems they bring in… people seek therapy because of pain. Pain ranging from mild twinges of discomfort to more chronic, intense despair. People come to therapy hoping for a solution. A relief. And that is exactly what therapy can offer.
Starting the process is the hardest and most difficult part of healing. I am here to help — to add momentum, direction, and accountability to your journey. If making changes was easy to do on your own, you would have done it already!
I'll journey aside you in taking the steps to reclaim your life and start restoring your relationship with yourself and others.
Let me add my energy and expertise to your desire for change.
Find the voice that feels more true. More genuine… more right. more authentic to you.
You can take a step toward the change you crave — discovering and moving beyond what has been holding you back. It can help you to reclaim your life and thrive.
How can therapy help?
For individuals, it can mean…
Learning to engage in healthy coping and stress management skills
Healing from past hurt and living a more present and engaged life
Moving closer toward living a deeper life that are align with your values
Discover yourself on a deeper level, and build a better relationship with yourself
Becoming comfortable in your skin… just being you and knowing you are enough!
For couples, it can mean…
Learning how to communicate and resolve conflicts more effectively
Moving through past hurt or injury that occurred in the relationship
Untangling unhealthy patterns that get in the way
Fostering more meaningful connections and affections
Growing together towards a more secure, mature adult relationship
Hi, I'm Linda!
There is such a profound power in the therapy process of finding and owning your story.
I am always amazed to witness how resilient my clients are. And how they already had what it took, they just needed some guidance, support, and tools along the way. And it's truly a privilege for me to share that journey.
My passion is to help people get connected to themselves and to others by being their best, truest version of themselves.
You can love being yourself! (Even though it's for the very first time.)
Education & Training
I have worked with individuals, couples, and families who are going through all sorts of seasons — from difficult life transitions to experiencing traumas.
I received my Masters in Social Work from the University of Southern California and gained my clinical experience working in domestic violence centers, community mental health (IOP and Outpatient settings), and medical settings. I have worked with immigrants, refugees, DV/trauma survivors, POC, LGBTQIA+ community, etc.
I am an RYT 200 yoga teacher, certified EMDR therapist, Prepare & Enrich facilitator, and Gottman Couples Therapy I & II trained therapist.
I also draw from training in psychodynamic, cognitive-behavioral therapy (CBT), dialectical behavioral therapy (DBT), Internal family system (IFS), Brainspotting, and Sensorimotor Psychotherapy approaches.
I love and am committed to staying up to date with new research in mental health and psychotherapy. You can expect that I will provide the best possible therapeutic care.
If you are ready to take a step toward change, make an appointment today.
Registered Board of Behavioral Sciences License Number: LCSW 85339