We're Yellow Chair Collective
We believe therapy should honor you as a whole person, not just the challenges you're facing right now.
When life gets difficult, it's easy to feel like we're defined by our challenges. Whether you're struggling with anxiety, burnout, depression, life transition, relationship issues, or just feeling "off," what you're facing may feel so overwhelming right now that it's difficult to remember who you are without it.

We're here to remind you that you're so much more than that.

Your individual experiences, your culture, and your unique identity have all shaped who you are today. At YCC, we don't simply view therapy as addressing the problem you're facing or the symptom you're experiencing. We take into account who you are as a person first and what is truly important to you. Because when that bigger picture guides the therapy process, you get the kind of support that can lead to genuine, long-lasting change.
This is an intentionally inclusive space.
YCC is a brave and safe place for everyone. With diversity as one of our core values, our team is trained in and practices culturally responsive, trauma-informed, anti-oppressive, and LGBTQIA-affirming counseling and psychotherapy services.

While we have a specialty in serving Asian American and multicultural clients, you are welcome here regardless of your race, culture, religion, sexuality, gender orientation, disability, or immigration status. Everyone is welcome to take a seat on our yellow chair of compassion and acceptance.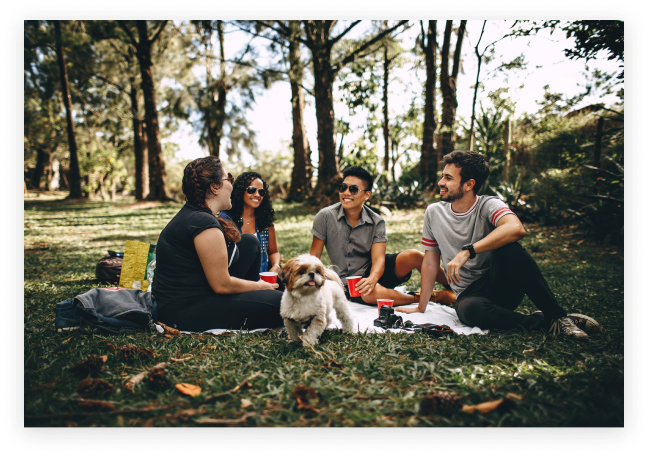 Why Asian American Therapy?
Asian Americans and the multicultural population struggle with unique pain points and struggles. Much of what Asian American and multicultural therapy identifies as intergenerational trauma or racial discrimination has been neglected and dismissed throughout American history. As a Collective, Yellow Chair Collective is dedicated to bridging cultural identity as a huge part of everyone's mental struggles. This is why we offer online Asian American therapy in New York and California.

Get help today
The Story of Yellow Chair Collective
We're a passionate psychotherapist group based in California and New York. But Yellow Chair Collective has a deeper meaning too…

Take a look at our logo on the right. How many different elements do you see? We designed our logo to represent exactly how we work to help you on your journey of discovery.
The Yellow Chair
Yellow is the color of hope, enlightenment, and creativity. The seat symbolizes a safe place to rest. A comfortable couch you can sit on to escape the pains of the world. Somewhere that supports you when you need it most.

A chair is a resting place for your body and your mind. As a social symbol, it invites you to talk about your feelings, so you can begin to build better relationships with yourself and with others.

We are your yellow chair, your comfortable place to go to get hope and feel joy and acceptance.
The Labyrinth
Can you see the maze inside our logo? The labyrinth represents the journey that you will take with us. Always with one destination – your center. You'll explore balance and find peace in your mind and body. You're then guided back out into the world to come home to yourself.

Choosing a yellow chair therapist means choosing someone to guide you on your unique journey to peace and happiness.
How We Work
As a team of specialized therapists, each clinician at YCC has particular areas of expertise in our practice. This means that when you reach out to us, you'll be matched with the clinician who is best equipped to support you and your needs. Alternatively, you may wish to request to work with a team member you feel would be a good fit.

The relationship you have with your therapist is paramount to getting the most out of therapy. In your first appointment, you'll have an opportunity to ask questions about the therapy process, get to know your therapist a bit more, and ultimately decide if we're a good fit for you. 

You'll work together with your therapist to set goals for your time together and begin mapping out the steps you'll need to take to reach them.

Get help today