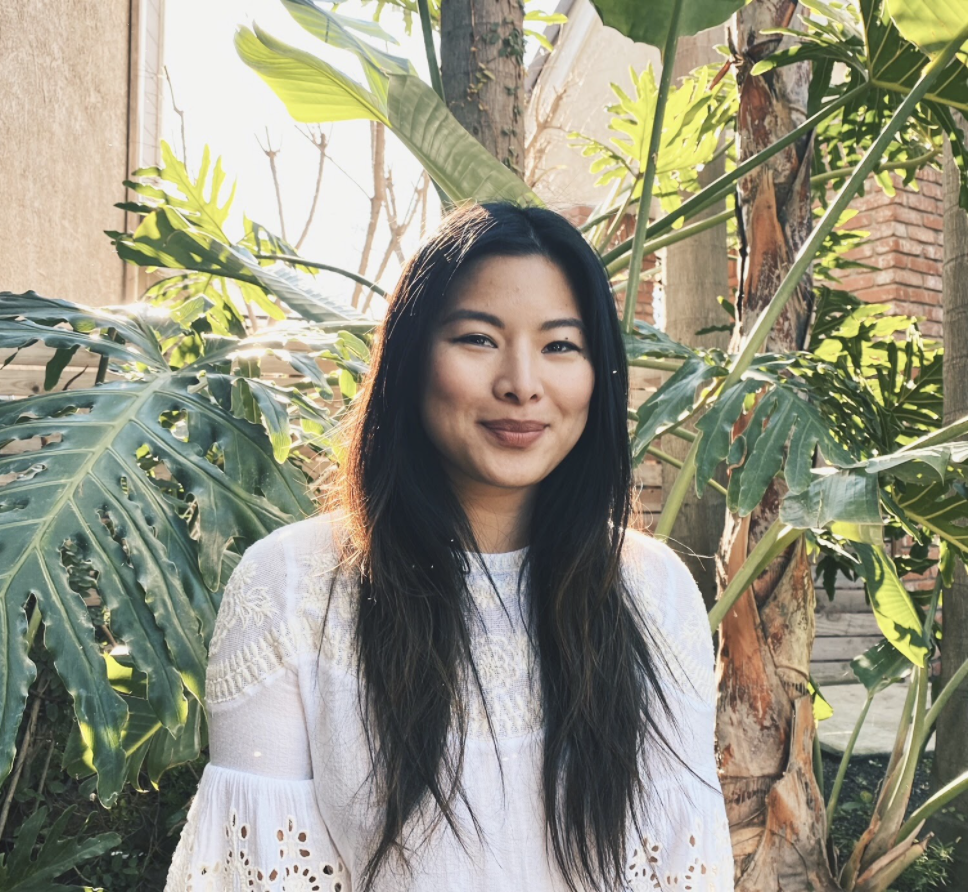 Catherine Vu, LMFT
Child, Teen & Adult Therapist
I am an Asian-American therapist seeking to create a healing and culturally affirming environment for Children, Teens, and Young Adults. I approach sessions with a focus on nurturing feelings and empowering you to break free from oppressive narratives that prevent you from growing into your authentic self.
Pronouns: She/Her
Location: California,Online,Oregon
Language: English & Conversational Vietnamese
Fee: $195
Sliding Scale: Available
Insurance: Can provide superbill for PPO plans
Accepting New Clients: Yes
Populations:
Specialties:
Anxiety & Stress Management
Body Image/Neutrality
Children
Creatives & Highly Sensitive Person
Teen
Trauma & PTSD
Therapy with Me
Therapy is an extremely individualized experience, as everyone's lives, challenges, traumas, and emotions are so varied. Because of this, healing also happens differently for every individual. A personalized approach to therapy is essential. I create a unique, individualized space for each of my clients in every session.
As a therapist, my first focus is to establish an environment where you feel safe and welcomed. Together, we can co-create a space where it is possible to begin to break down your barriers and explore your feelings.
Clients have often described my therapy style as warm, welcoming, and empathetic. I not only support clients' self-discovery of their own needs, but I also strive to help you and your strengths feel seen, understood, and empowered. To do this, I use a mixture of therapy approaches tailored to each client. I use a combination of traditional psychotherapy, cognitive behavioral therapy, Adlerian Therapy, narrative therapy, family therapy, play therapy, holistic healing strategies, and more to guide your inner healing.
I approach our sessions with a primary focus on nurturing feelings and empowering you to break free from oppressive narratives and feelings of obligation that prevent you from growing into your authentic self.
Therapy for Highly Sensitive People and Empaths
Do you often feel emotionally spent and overwhelmed? When a person around you is experiencing strong emotions, you are not only aware of them, but you feel it as if you were experiencing it. You live not only your own emotions but others as well. Your heightened awareness of emotions is a gift but exhausts you. You become overwhelmed easily when you are in public places. You experience others' feelings without warning. You are sensitive to the vibes of spaces and groups in which you find yourself. Watching TV, movies, or the news can not only change your mood but ruin your day. You feel overwhelming grief at events happening worldwide, despite your lack of control over them. You take more time to wind down and process emotions after a long day. You are tired of being drained and overwhelmed. You are tired of feeling.
If you connected with these statements, you could be a Highly Sensitive Person (HSP) or Empath. To be an HSP or Empath is to experience the world through a lens that many people do not. You strongly desire to help others, even strangers. You can have a complex and rewarding inner life.
You do not have to be overwhelmed and exhausted all the time. You can learn to manage your sensitivities and the ensuing anxiety. With increased awareness and tools to process these feelings, these qualities can become powerful, enlightening gifts. These are gifts not only for yourself but for the betterment of our world. As an HSP/Empath therapist, I provide a supportive and affirming place for your sensitivity. Working with a specialized therapist, together we can heal, explore, and help grow your sensitivities into the real gifts they are.
Therapy for BIPOC and People of Color
I am a bicultural, second-generation Vietnamese-American myself. Immigrating to another country is a powerful experience that can affect families for generations. A world of opportunities arises, but there are also many deep layers of challenges. I know that being brought up as a part of multiple different cultures can be tiring and confusing to navigate.
You may feel as though it was difficult to establish an identity as a Person Of Color. It can be tough to balance existing between two or more different cultural norms, values, traditions, languages, familial obligations, social dynamics, and more. Your emotional needs may not have been met in your family dynamic, which has evolved into difficulty recognizing or acknowledging your needs as an adult. These struggles can manifest throughout your life as low self-esteem and the inability to self-regulate.
As an Asian American therapist, I seek to establish a safe, culturally affirming space for children and adult POC. Our therapy sessions will provide a place of healing where you can explore yourself and establish your identity. I can help you learn to balance the two cultures and sets of values in your past and present life. I focus on identifying and nurturing your feelings within the community and culture you identify with and also within your American home.
Psychotherapy can help you work through the challenges and traumas you have faced. It can help establish an identity, sense of purpose, and find authenticity in your life as a POC.
Therapy for Children, Teens, and Families
You can see your child is struggling. As a parent, your child or teen's wellbeing is your highest priority. It is painful for you to see them experiencing stress, pain, anxiety, or depression. You want to support your child but feel unable to make the right choices or say the right things. If you feel stuck and unable to help, your child may benefit immensely from professional guidance from a trusted therapist specializing in working with adolescents.
For Children and Teens: Being a child or teenager is especially difficult during these unprecedented times. Adolescence and finding their identity are stages that children progress through differently. They may not always want to share everything with their family. Many children and teens worry about how their feelings will impact their family dynamics. They find it challenging to learn how to process their thoughts and emotions as separate beings.
Building a trusted relationship with a therapist can provide a safe, non-judgmental space for your child to explore subjects they feel uncomfortable discussing with their parents. Therapy can help your child or teen learn healthy ways to do this while also developing communication skills and the ability to adapt to life's past, present, and future challenges. I can be a trusted person to help guide your child or teen through their challenges and learn to find their inner self and newfound perspective in their life.
For Parents and Families: Watching your child struggle can bring various emotions and challenges for you as a parent. As your child reaches new stages of adolescence, seeking guidance to help understand the changes they are going through can be beneficial. It can also help provide insight into the impact their struggles or changes have on your family dynamics and relationships. Working with a therapist can help you grow your parenting skills and find new ways to communicate with your child. As a therapist for both children and parents, I can help you better understand your child and your family dynamic and become a better parent.
Whether you are an HSP/Empath adult, Asian American, or a person of color, looking for a safe place to process your emotions and thoughts, or a parent looking for help for your child/teen, I am here for you. You don't have to struggle by yourself. Reach out for help today!
Registered California Board of Behavioral Sciences Number: LMFT 125701
Registered Oregon Board of Licensed Professional Counselors and Therapists: T2245