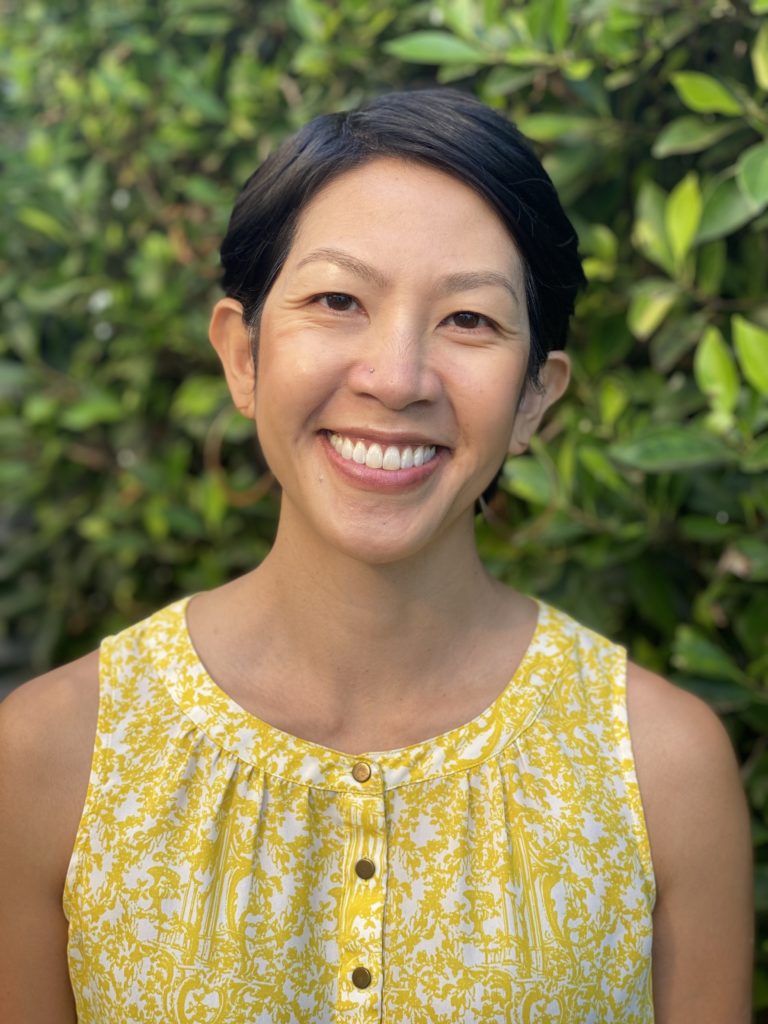 Phuong Tang, LCSW
Therapist and Supervisor
I have a deep passion for witnessing each person's story. It is my honor and privilege to be able to listen to your story and help you rewrite the next part of your narrative that includes empowerment and healing.
Pronouns: She/Her
Location: California,Manhattan Beach,Online
Language: English and Vietnamese
Fee: $195
Sliding Scale: Available
Insurance: Cigna in-network & Can provide superbill for PPO plans
Accepting New Clients: Yes
Populations:
Specialties:
Anxiety & Stress Management
BIPOC & Asian American Experience
Burnout & Perfectionism
Depression
Grief & Loss
Trauma & PTSD
Hello, my name is Phuong.
What's your story?
I have always had a personal interest in the stories of others. As a therapist, I understand the importance of bearing witness to an experience whether as a storyteller, viewer or listener. I would be honored to hear your story and to help you write the next chapter that includes more joy and healing.
My Story
My own story began in Saigon, Vietnam which my family and I fled by boat when I was a few months old. I was raised in the diverse and frenetic energy of Queens, New York. I identify as a refugee and a New Yorker. Given these unique identities, I have not always felt like I belonged.
I became a therapist and social worker because growing up, I saw the unmet mental health needs of the Asian American community. I saw that when there was no emotional outlet for people after traumatic events, they often coped in ways that did not serve them well.
In college, I read a lot of literature proclaiming that Asians did not seek therapy due to cultural beliefs of "saving face" and "shame," but I felt that this was only part of the picture. Shame and saving face are not concepts exclusive to Asian American communities. Missing from the picture was the reality that there were not enough culturally and linguistically competent therapists to serve the diverse Asian communities. I wanted to become part of the solution.
I am an Asian American therapist and clinical social worker with nearly twenty years of experience working with Asian Pacific Islander adults and US Veterans. I support Asian American adults and other people of color who struggle with depression, anxiety, intergenerational and complex trauma, burnout, perfectionism and substance use. My intimate understanding of these issues comes from both personal and professional experience. I have been trained in evidence-based therapy modalities including Motivational Interviewing (MI), Cognitive Behavioral Therapy (CBT), Mindfulness Based Stress Reduction (MBSR) and Mindful Self-Compassion and trauma therapies. I have a Bachelor's degree in Psychology and Minor in Asian American Studies from New York University, and Masters in both Asian American Studies and Social Work from UCLA.
Therapy with me
For me, all good things start with a conversation. Consequently, therapy with me begins with a conversation about who you are and what healing looks like for you. I am an excellent listener and am able to distill and communicate what I hear in a way that resonates differently. I aim to give you a new vocabulary for your experience – a new way to define yourself and your experiences.
I know how important vocabulary can be because it is what Asian American Studies afforded me. Asian American Studies gave me a language to name my experiences and situate it as part of a larger context of Asians in this country and abroad; it helped me to feel less alone by connecting me to a history where I was not the victim – that I had agency, choices and that I stood on the shoulder of giants. This was a source of great comfort and freedom to me.
A quote largely attributed to Viktor Frankl, an Austrian psychiatrist and Holocaust survivor states, "Between stimulus and response there is a space. In that space is our power to choose our response. In our response lies our growth and our freedom." Let's work together to create some space, growth and freedom for you.
I currently live in Los Angeles with my husband, two children, and a feisty betta fish named Bubbles. I often think that had I not become a therapist and social worker, I would have become a hairstylist. I love the energy of the hair salon where people freely talk about things going on in their lives with plenty of side-eye and laughter. I love a good haircut and good company.
Registered California Board of Behavioral Sciences Number: LCSW 27966